Are you looking for solar panel installers to install solar panels at your home in London? We are MCS, NAPIT, HIES, ePVS approved leading solar panel installers in London, providing top-quality solar panel installation services at very low cost in London.
We are helping homeowners and businesses switch to renewable energy and reduce their carbon footprint.
We are the most experienced and certified London solar panel installers and experts in solar panel installation.
That's not all! Our promise to you is we only install premium products of the highest standards, ensuring what we install in your home helps you save money on your energy bills. We ensure you go through a hassle-free experience while offering you expert and timely recommendations. Click below to get a Free bespoke quote that is valid for 12 months.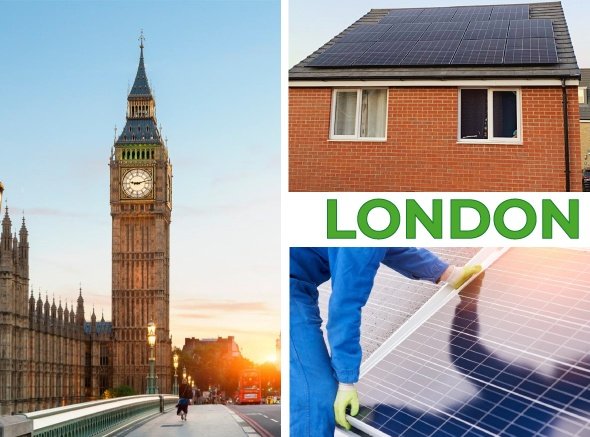 Is A Solar Panel Installation Right For Me?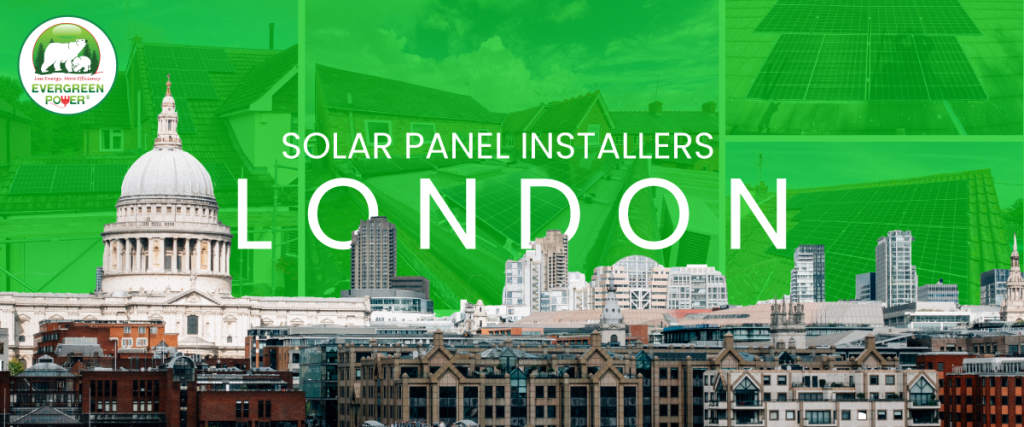 Given the environmental impact and rising energy costs, is solar panel installation right for you? Let's discuss.
A Solar panel is a means through which we convert solar energy into electrical energy. All solar experts agree that solar panels are an excellent way to generate renewable energy, reduce your carbon footprint, and potentially save on energy bills.
So if we believe the experts, then one of the biggest reasons for installing solar panels is that it is very beneficial for our environment and saves on energy bills.
The second big reason is that keeping in mind its benefits, the government of the United Kingdom itself is insisting that more and more people should adopt solar panels.
To encourage the people of the United Kingdom, the government here is coming up with various schemes for those who want to install solar London.
So, solar panel installation is right for you and people are also considering installing it.
If you are also thinking of installing solar panels, then what should you keep in mind? Let us consider this in depth.
Consider the location of your home – It is important to consider the location so that you can estimate how much energy you can generate from solar panels based on the amount of sunlight you are receiving at that location.
Think about your energy consumption – It is important to consider energy consumption so that you can estimate the number of panels you need.
If most of your energy consumption occurs at night, you may need to get a smart battery storage system.
Consider the long term – solar panels can increase the value of your property and provide a return on investment over time.
Solar panel installation in London can be a smart choice for you. However, it is important to consider your specific circumstances and possibly consult with solar panel installers and experts from solar companies in London like Evergreen Power Solar before making a decision. With the right planning, solar power can be a bright idea for the future of your home.
What Factors Impact the Performance of Solar Panel System?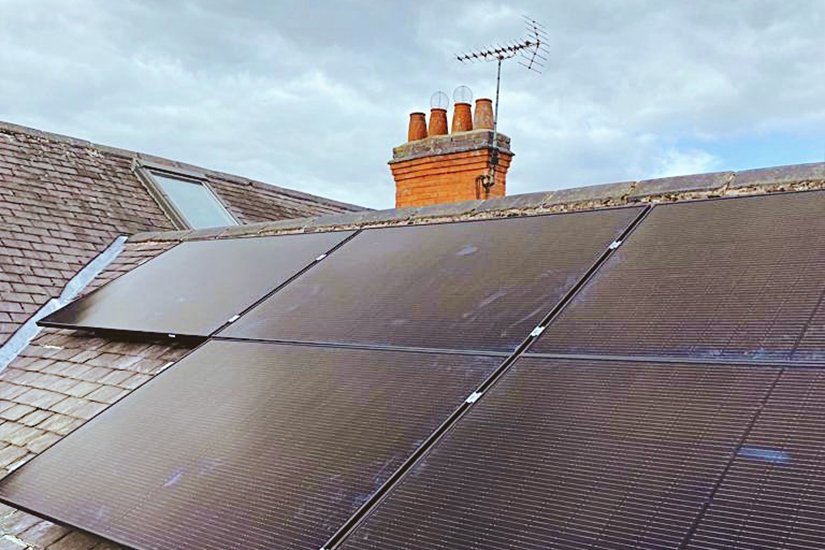 Solar panel systems are a fantastic way to generate renewable energy, but their performance can be influenced by several factors. Understanding these can help you maximize your system's efficiency and get the most out of your investment.
Presence of Sunlight
The amount of sunlight your panels receive is crucial. Solar panels need direct sunlight to generate power, so the more sunlight they receive, the more electricity they can produce. This is influenced by your geographical location, the time of year, and the daily weather conditions.
Angle and Orientation
The angle and orientation of your solar panels can significantly impact their performance. However, the optimal angle can vary depending on your specific location and the time of year.
Quality and Maintenance
The quality and maintenance of the solar panels can influence their performance. High-quality panels are more likely to perform better and last longer. Evergreen Power has partnered with Sharp, give energy and many other manufacturers to provide high quality solar panels & batteries to its customers.
In conclusion, several factors can impact the performance of a solar panel system. By understanding these, you can take steps to optimize your system's performance and ensure you're getting the most from your solar investment.
Solar Panel Installation London
According to solar installers London experts, solar panel installations are becoming increasingly popular in London due to the growing awareness of renewable energy. Owners of many residential, commercial and public buildings are installing solar panels to harness the abundant sunlight and reduce their carbon footprint.
The Greater London region's dense urban environment presented some challenges for the installation of solar energy systems. However, various initiatives, incentives and advancements in technology have been helping to overcome these hurdles. Some key points related to solar panels installation London include:
Government Initiatives: The UK government is actively promoting the use of renewable energy sources, including solar power. Policies such as the Feed-in Tariff (FIT) and the Smart Export Guarantee (SEG) have provided financial incentives for the production and export of renewable energy, making solar panels more attractive to homeowners and businesses.
Green Energy Suppliers: A number of green energy suppliers in London offer attractive tariffs and incentives to customers who install solar panels. So that surplus electricity produced by solar installations can be used more.
Solar Farms: Along with rooftop installations, large-scale solar farms have been growing in the vicinity of London. These solar farms contribute to the city's renewable energy goals.
Technical Challenges: Shadows from tall buildings and the lack of unobstructed south-facing roofs in some places are common technical challenges we find in the City of London.
Advancements in Technology: As solar panel technology continues to improve, it is becoming more efficient and cost-effective. This progress encouraged more people and businesses to invest in solar power.
You can contact us to get solar power installed at your home in the City of London.
How Much Does Solar Panel Installation Cost in London?
The cost of solar panel installation in London varies depending on several factors, such as system size, panel quality and installation complexity. On average, residential solar panel installation in London can range from £4,000 to £10,000 or more. Commercial installations generally cost more. However, it's important to note that this is an estimated cost, so it's best to consult local solar installers for the most current cost estimates.
Find Out Your Options for Installing Solar Panels in London
Keep in mind that the solar power industry is constantly evolving, and there may always be new options or incentives available to you in the market. Finding the best solar panel installation solution for your specific needs and budget requires further research, comparing quotes and exploring different options. We are one of the most trusted and accredited solar companies London. We provide top-quality solar panel in London and installation services with a certified solar installer London. For a complete list of all the London neighbourhoods where we install solar panels and solar battery storage systems, click here.
Why We Are the Best Solar Panel Installers in London?
1. Individualized Solar Solutions: We are aware that every property has different energy needs. Our team of skilled installers will evaluate your demands, create a solar system that is specifically for you, and guarantee peak performance. We offer end-to-end solutions, from the initial consultation through the installation.
2. High-Quality Products: High-Quality Products: We only partner with top solar panels and battery manufacturers to deliver the greatest solar panels, ensuring optimum efficiency and sturdiness. Long warranties that come with our products assure you that your investment is secure.
3. Skilled Installation: We have a team of certified installers who have extensive knowledge of installing solar panels on a variety of structures including residential residences and commercial. To guarantee high efficiency and reliable installation, we strictly follow industry norms and safety regulations.
4. Outstanding Customer Service: We place a high priority on client happiness. Our trained and experienced customer care staff is always available to respond to your inquiries and offer continuing support.
5. Maintenance: We provide maintenance services to address any possible issues with your solar panels. Our maintenance team is available to carry out regular inspections and take care of any necessary repairs.
6. Environmentalism: We are dedicated to lowering carbon emissions and advancing a sustainable future. By adopting solar energy, you may reduce your electricity costs and help create a better, greener environment.
Choose us as your trusted solar panel installer London and experience the benefits of renewable energy. Contact us today to schedule a consultation and get a free quote.
Conclusion
Over the past decade, we have established ourselves as the most preferred choice for solar panel installation in London, and as the best solar panel installers London, we ensure our customers save money while also reducing the carbon footprint and hopefully contributing towards saving the planet!
We all know it's a big decision to make! That's why we ensure you go through a hassle-free experience, providing you with expert advice. Click below to get a Free bespoke quote that is valid for 12 months.
Faq's About Solar Panel Installation in London