Solar battery storage allows you to store electricity generated from the sun via your solar panels to use in the evening or later use. This enables solar power to be used at any time of day, even when the sun isn't shining. Solar battery storage can also help reduce energy bills by reducing the amount of energy required from the grid.
A solar battery is a type of battery that is used for storing energy. To store the excess solar energy generated by your system, you must connect the solar battery with your solar panel system. When there is no connection established between the solar battery and the solar PV system, it sends all the excess energy back to the grid.
A solar battery is a device that enables users to store extra solar energy for use at any time. For instance, users can utilize the excess solar energy at night when there is no sun generating the solar energy at all. With the help of solar panel battery storage uk systems, users can take solar energy further and benefit from this green investment in the UK.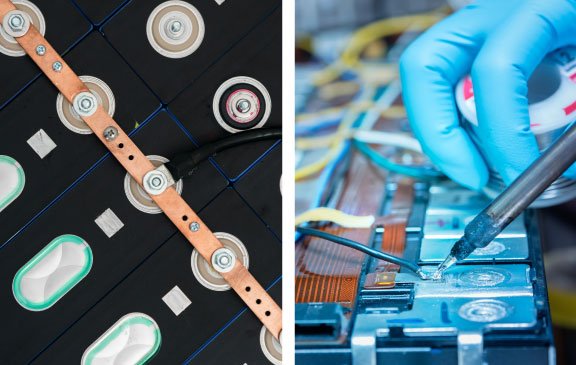 How We Can Help You to Install Solar Battery Storage Systems?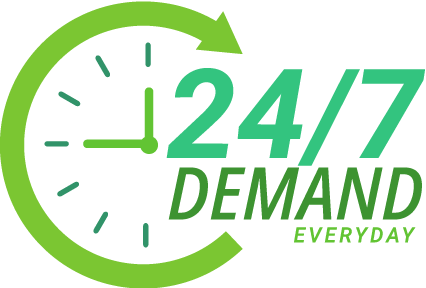 Providing Power on Demand 24/7 by us
Solar panel battery storage system makes you in charge of your electricity bills. You can save up to 70% on your electricity bills by utilizing solar panels with battery storage systems in the UK. Evergreen Power Solar enjoys access to the renewable energy market. If you have been unable to find a battery or a panel, you can call us at 0800 689 1894 to discuss your requirements.
Advantages of the Solar Battery Storage to Install by us
● Regaining Control of the Electricity Bills
It reduces your dependence on the National Grid and equips you with the control of your energy requirements. It helps you save up to 70% on your monthly energy bills.
● Enhanced Capacity
Solar Storage Batteries increase the capacity of storage to satisfy future needs.
● Uninfluenced Export Tariff
The export tariff does not undergo any changes as it remains uninfluenced.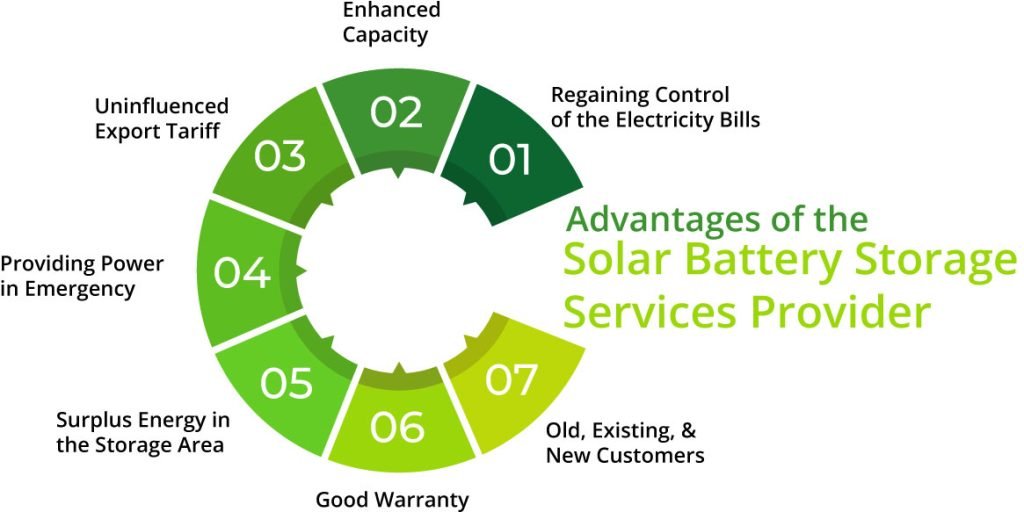 ● Providing Power in Emergency
In case the National Grid fails to provide you with electricity, you may experience power cuts. A Solar battery Storage will be supplying the electricity in such cases.
● Surplus Energy in the Storage Area
Solar PV produces electricity when the sun is sending its beams to Planet Earth. Afterward, the Surplus is sent back to the grid. By using the solar battery storage device, you will be able to use the surplus electricity at any time.
• Good Warranty
We only offer the products that are recognized. They also have comprehensive warranties.
• Old, Existing, and New Customers
You do not have to be an existing customer for enjoyment of the financial advantages of Solar Battery Storage systems. In case there is a strong PV system installed by a different company, we will replace it with our Solar Battery Storage System.
The Conception of Battery Storage is Easy
You may store any free energy that has been produced due to your efforts. We will use it most efficiently for knowing how much the next person is earning. This battery storage can integrate with solar to store excess energy produced in the daytime. The storage of green energy lets you use it whenever you need it.
Installation Methods for the Solar Battery
A.Using the Retro Fitting Method
In case you have already installed the solar panel system, retrofitting method enables you to connect the solar panel system with the battery storage system. The solar battery will allow you to collect as well as store the energy. All the solar batteries consist of the AC-coupled control management system for retrofitting them into an existing system. This type of installation requires a controller for the management of the flow of energy in the solar battery.
B.Updating the Storage Facility
It is high time that you must update your system. Even though you may have a Solar PV System with efficient storage batteries, you can upgrade it by adding batteries for meeting your energy requirements. The enhancement of the solar system's storage capacity is an ideal way to reduce your dependence on the National Grid and become fully energy independent.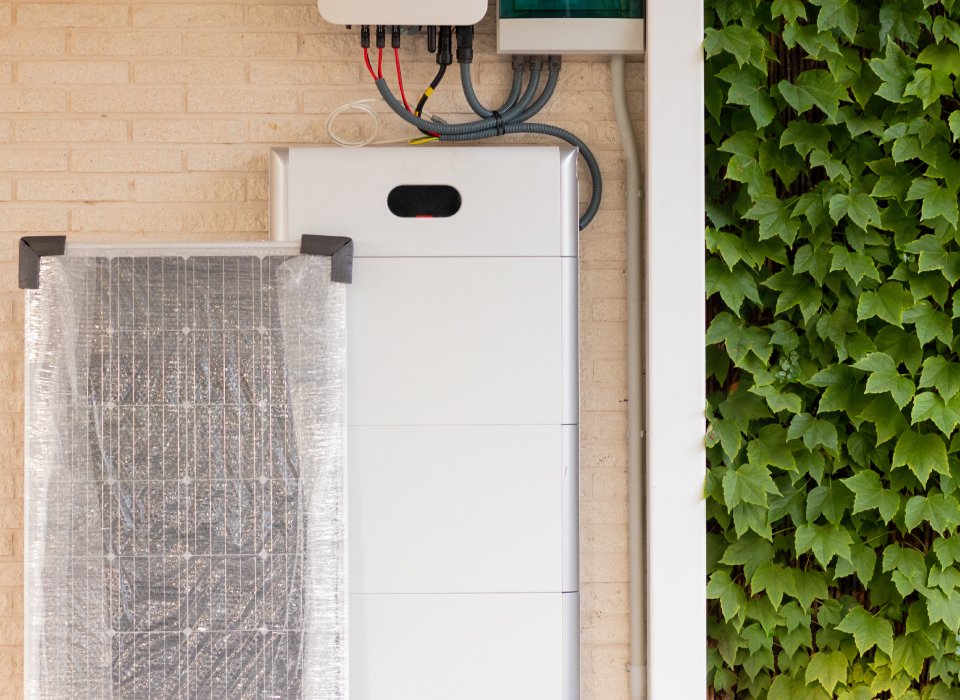 Selection of the Perfect Solar Battery
At Evergreen Power Solar, we offer the most comprehensive and affordable solar PV and battery system in the market. Also, we do not charge extra by having any hidden fees at any stage.
As the rising solar panel installer in the UK, Evergreen Power solar has accessibility as well as many years of experience in the installation of the battery storage system. If you are unable to find what you require, you can make us a phone call at 0800 689 1894.