Assuredly in the majority of houses in the UK, the Solar PV Panel System is feasible as long as you have sufficient roof space. We guarantee you installing Solar PV Panels today solve tomorrow's energy inflating costs in many feasible ways. Our certified and accredited installation professionals from Evergreen Power Solar will visit your home and configure the solar panels to the highest standards and of rigorous quality. We, therefore, provide a Free Site Visit to ensure that all of the data provided to us is valid so that the project can progress.
To comprehend more about site survey benefits, apprise us about your solar demands and get in touch.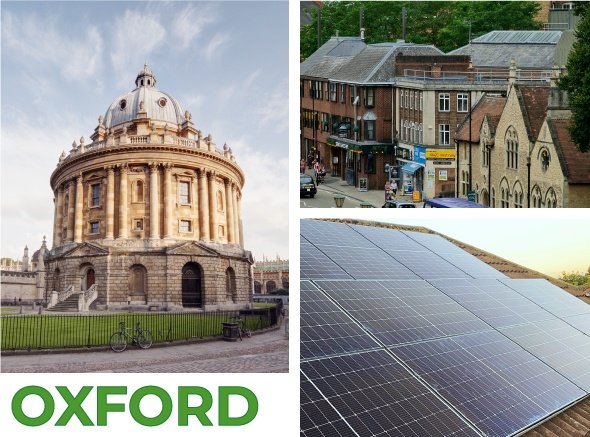 Check Your Solar Eligibility
Assume command and take control of your energy bills right now with solar panel installation in Oxford. Examine your solar eligibility with the help of our expert installers team members in Oxford. Solar panels work best on a south-facing roof, but they can be installed across any roof provided the sun can directly strike it. Because solar energy is clean and carbon neutral, installing solar panels will reduce carbon footprint to a larger extent. Installing solar PV is an excellent way to contribute to climate change mitigation.
Reach out to our Evergreen Power Solar team, know your solar eligibility criteria and install them instantly.
Savings with Surplus Solar Energy
Are you aware you can significantly lessen your annual energy bills to half by introducing Solar PV Panels and Storage Batteries to your property? Solar PV systems produce electricity straight from the sun, eliminating the necessity for fossil fuels and concentrating exclusively on renewable energy. As energy demand rises, installing residential solar panels will protect you from oscillating energy prices. As a result, you will become less contingent on the National Grid and save a hefty amount of money with surplus energy by being completely dependent on the sun. We furnish you with all necessary documentation and warranties after installation. You could then generate, store, and export surplus energy directly to National Grid.
Request a Tailored Quote and get in touch to save much more with solar panel installation in Oxford.