Solar PV panels generate power by harvesting the energy coming directly from the sun. Your home can then be supplied by the generated electricity. When you have a storage battery fitted, you may use the energy you produce for your own requirements as well as export some of it back to the power grid to take advantage of numerous government tariffs that permit you to benefit from your system. But how large a system you require will depend on your power requirements.
Our constant pursuit of customer satisfaction in solar panel installation in many regions of Kingston drives us to innovate.
Approach us straight away to derive a Bespoke Quote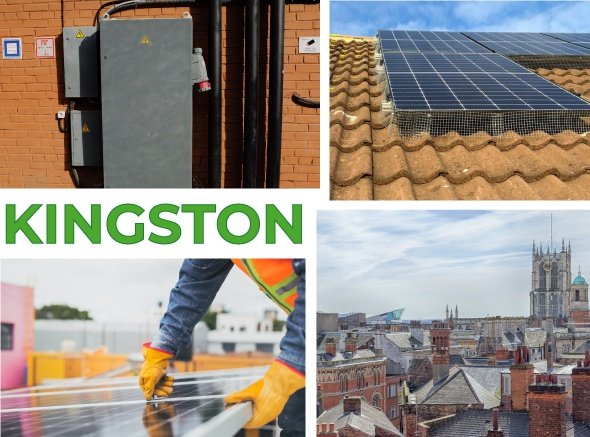 Our Solar Mission
Making renewable energy accessible and affordable is our sole mission. Our goal is to revamp the distributed solar panel installation sector. And our strategy is to instil trust and transparency through solar panel installations. As we design, construct, install, and finance solar projects, our vision is to accelerate and promote the widespread adoption of rooftop solar.
Send an inquiry about a solar project in Kingston, and for a detailed discussion, we will get in touch with you.
Solar Panels: Wiser and Greener Investment
Solar energy is the ideal investment for you if you want to save income from the sun. Solar energy enables you to reduce your monthly electric costs while simultaneously going green and preserving the environment. Solar energy is a genuine source of clean, renewable energy that produces no greenhouse gases that contribute to climate change and causes no pollution of the air, noise, or land.
There is no difference between the electricity generated by a solar power system and the electricity you receive from your electricity provider. The source is the only distinction between the two. Furthermore, because it is neither dangerous nor does it create any toxic and hazardous gases during production, it is among the finest sources of power consumption. To be eligible for a solar system, your roof must be vacant and you must have access to it.
Contact us, or simply complete the Project Inquiry Form below and one of our solar PV systems installers from Evergreen Power Solar, will get in touch with you to discuss your requirements.