To help realise our vision of a carbon-free county, we at Evergreen Power Solar, are working to provide homeowners with premium Solar Photovoltaic (PV) Panels. It is our responsibility to unite households in Kent and offer premium solar panels at a discounted price, guiding all through the procedure and keeping them informed in the right direction. Have you already installed solar panels or not? To maximise the advantages of your system, you can also log in to have battery storage added to your existing solar panels from our verified contractors. Our installation specialists will handle the rest of the procedure once you and our team have affirmed your product and plan.
Request your customised Quote right away by tapping on the Form posted below.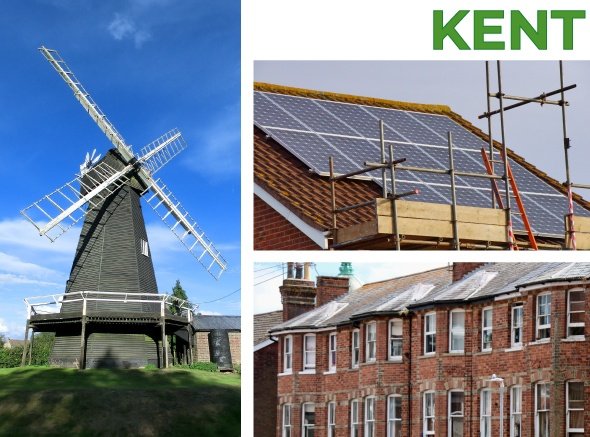 Fully Verified and Approved
Every installation is completed in accordance with the Microgeneration Certification Scheme's standards or simply MCS. In order to ensure that our craftsmanship standards meet the necessary levels of quality, NAPIT regularly verifies and audits us. We tend to favour not subcontracting work to other companies at Evergreen Power Solar. Since we oversee every installation with a team of trained professionals, we can hang by the calibre and professional competence of our work.
Get a Custom Designed Quote for a solar panel installation in Kent by submitting your detailed information.
Competent Solar PV Installations
One of the leading and competent solar PV system installers and suppliers in Kent,UK is Evergreen Power Solar. From the design phase to the last commissioning, we handle the full installation procedure. We are pros and experts in residential solar panel applications. We take great pride in our superior craftsmanship and installation quality as a whole, and we constantly toil beyond expectations in order to give each client the facilities they deserve.
Contact our team for a Free Survey and Quote, and we'd be happy to discuss the alternatives with you.