Solar panels have become mass-produced equipment with competitive pricing. In fact, solar energy is presently the least expensive source of electricity in many nations. The cost of solar panel installations has decreased, resulting in strong returns and shorter payback periods, whereas energy prices in the UK have increased year over year.
In the UK, solar photovoltaic systems are the most widely used smart energy technology. In order to supply their homes with the free, clean energy produced by the sun, more than a million households have switched to solar panels.
With professionals dispersed around the nation, we are never too far away and can provide a local, personalised service in many regions of Hackney. We put solar panels and battery storage systems countrywide.
Send us a request to obtain a Bespoke Quote right now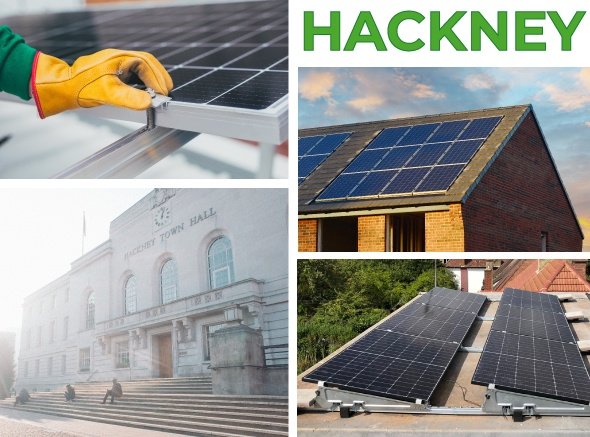 Experts in Solar Panel Installation
Solar panels are simple to install and therefore will immediately reduce your energy costs. For long-term peace of mind, our expert team can install solar panels in Hackney. We also provide a thorough inspection or survey of the sight. Evergreen Power Solar experts would like to learn from you if you're interested in renewable energy and are searching for reasonably priced solar panels in Hackney. We ensure you offer only competitive prices and better workmanship.
Our professionals will help you find an appropriate solar panel package that fits within your budget and enables you to start saving significantly on your energy costs. Something that we are confident will be greatly appreciated as the nation leading installers. You can start your own solar panel expedition with the assistance of our team of solar panel professionals. Whether you want to reduce domestic energy costs or switch to a more environmentally friendly electrical supply, why not contact us immediately?
Contact any of our skilled experts in Hackney to request an instant Quote.
Residential Solar PV Panels
Through the installation of solar panels and the production of cleaner electricity, Evergreen Power Solar is dedicated to encouraging and facilitating the shift to a low or perhaps even zero-carbon existence. Solar energy can be utilised in homes across the UK to benefit from lower energy costs, a decreased reliance on the National Grid, simple maintenance, and the ability to store any extra electricity that is generated but not immediately consumed.
A 4kW solar PV system with a battery system which combines solar power conversion with high-quality battery power for efficient long-term energy storage is one of the many residential solar power PV panel solutions that we can surely install. We will install, maintain, and offer advice on the solar panels of your choice, as well as keep you informed of developments in off-grid and ecologically friendly energy storage solutions. Modern tools and equipment are used by our competent installers to deliver excellent service.
Contact our efficient team in Hackney to receive a Free Quote.