We only collaborate with the best companies to ensure that our energy systems enhance the value of your home while offering you a lot of savings on your energy bills. And then persist to economise your money for years to come. We are premised in East Sussex and offer Solar Energy Solutions throughout the UK.
Renewable solar energy not only serves as a compelling alternative to traditional energy sources, but it is also a core part of the Green Revolution which has already begun. With the world's primary focus on reducing emissions, Evergreen Power Solar brings viable strategies to the frontline, eventually saving you a lot of money on rising power and gas bills while also taking responsible actions toward a sunnier and greener future for future generations.
Get a Free Bespoke QUOTE straight away and multiply your savings.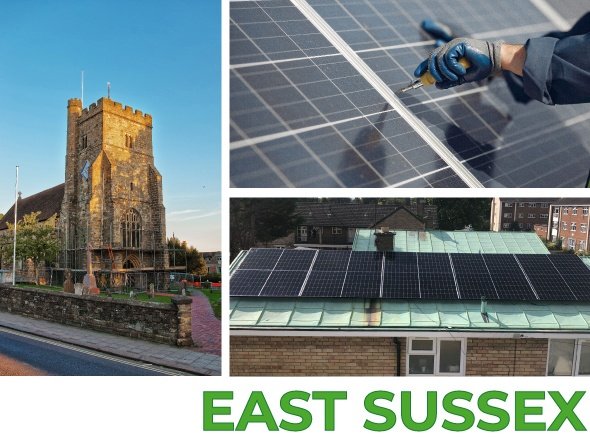 No Harmful Emissions with Solar
We install solar panel systems that generate renewable energy that you can utilise easily. That indeed will be purchased by the National Electric Grid and its partners. Solar energy is the ultimate clean, renewable, harmless and green energy. It emits no harmful gases and requires only light from the sun to generate abundant electricity. Seize the power of your electricity bills for decades to come.
Request a tailored and affordable QUOTE from our efficient installers.
Claim Your Savings
When mounting solar panels for your home in East Sussex, we provide competitive workmanship and only use high-quality products to make sure your system is designed to the last system. Speak with a team member of Evergreen Power Solar right now to discuss your alternatives and personalise them as per your requirements and claim your savings.
Our solar panel UK installers will assist you in reducing your fuel costs by producing your own electricity.. So, safeguard your family from escalating energy costs. Quite interestingly, you can earn an income that is tax-free for the next many decades to come.
Looking for reliable and consistent solar professionals in East Sussex to install solar panels, get in touch with us.