One of the most cost-effective and energy-efficient methods to power your home and minimise energy expenses is by installing Solar Panels and harnessing the energy from the sun. It is much easier than you may assume to install Solar Panels, and at Evergreen Power Solar, we handle the entire procedure very conveniently for you. Our mission is to offer consumers customised solar panel installations in Croydon, which fulfil their energy requirements while also preserving the planet's future.
Install Solar Panels right away and make a significant difference in the effort to achieve a future with no carbon emissions. Put a limit on using harmful energy, and lessen the carbon footprint of your household. Reduce the use of fossil fuels by exporting any extra green energy to the grid and ameliorate your savings. Along with preventing climate change, solar energy also saves you a hefty sum and pays for itself. Solar Panel Installation can greatly curtail your electrical costs thereby shielding you from price increases and growing energy costs. So, stop thinking too much and become energy-independent by living off the grid and boosting the value of your house. Contact any one of our solar experts today, and they can help you decide which option is ideal for you.
If you get in touch with us right away, we'll give you a FREE, no-obligation quotation based on your property and energy demands.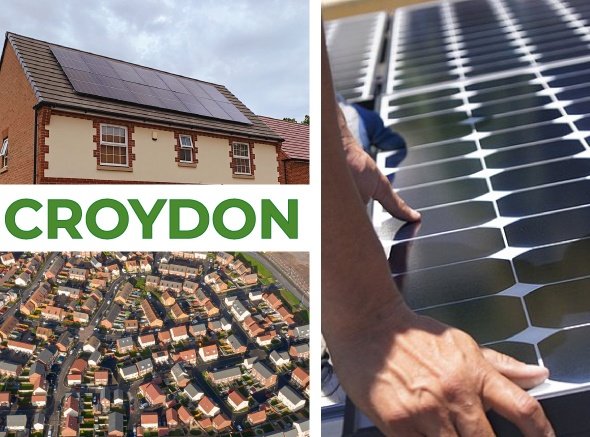 Solar Panel Installation and Maintenance in Croydon
In accordance with the design of your house, we efficiently and securely install solar panels. We provide you with the best services throughout installation because our work, equipment, and materials are accredited to the MCS standard. You'll feel more at ease due to our knowledgeable and skilled experts. And rest assured that we won't leave you stranded without panels. Typically, solar panels require little maintenance, are long-lasting, and increase the value of your home. But when maintenance is required, we're here to handle it.
For more details on solar panel installation and maintenance, get in touch with our staff in Croydon, right away.
Live Greener and Save Money
Our team of qualified installers will perform the solar panel installation to a rigorous quality. In order for you to begin generating income for any excess solar electricity generated that you give to the National Grid, we will take care of all the paperwork on your behalf.
Solar panels can generate electricity on cloudy days as well. They don't need a clear, sunny day to do so. Especially now that the price of the batteries has dropped significantly in recent years, solar batteries have also become more and more common with solar panel installations.
Contact us immediately, and our expert solar panel installers will provide you with a quotation estimating the ideal solar panel installation for your requirements.
Invest in Solar Energy right away with our most affordable and instant quotes!