At Evergreen Power Solar, the highest potential solar panels will be mounted to your property by one of our certified installation experts. We will produce a preliminary customised design for your consent once we receive your investigation and understand more about your property requirements. To ensure that all of the details given are accurate and desirable and finally the project can initiate, we provide a Free Site survey. You will only have to work with us because we are independent installers. There are no subcontractors, stress, or annoyance for your convenience.
Approach us right now and we would be glad to assist you with all your queries related to solar.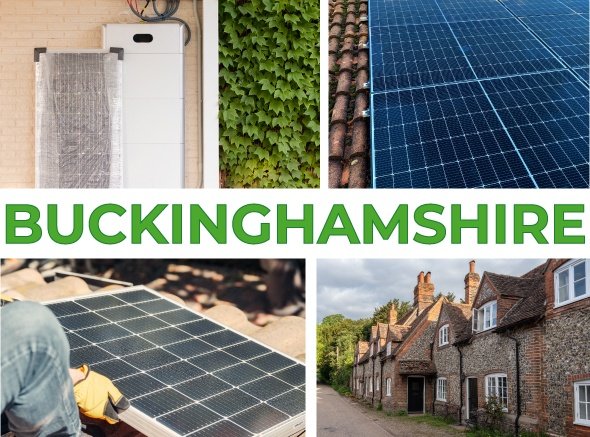 Avail Bespoke Quote
As industry leaders in green energy with first-hand knowledge, we are happy to provide highly affordable solar panel installation services to residential properties. You know where to look if you ever find yourself looking for "solar panel installers near me." Approach our team right away if your existing system isn't giving you the results you want or if you've seen signs of wear and tear. In order to have sufficient time to contact a solar panel installer and ultimately save money, it's critical to act as soon as you notice a problem.
Reduce your energy bills with solar panel installation in Buckinghamshire, and avail yourself of a Free Bespoke QUOTE.
Value Addition with Solar Panels
We can implement the structure required to produce your own electricity since we understand how important reducing emissions has become and finally switching to the solar energy. Ranging from basic solar panels to solar batteries everything can be installed by our skilled installers. By bidding farewell to a non-renewable energy source, you can save money on your energy bills and protect the environment from degradation. You can enhance the aesthetic look and add value to your property with the solar panel fixture.
Get in touch immediately, if you looking for a free, no-obligation and personalised Quote.